Installation, Maintenance and After Sales Services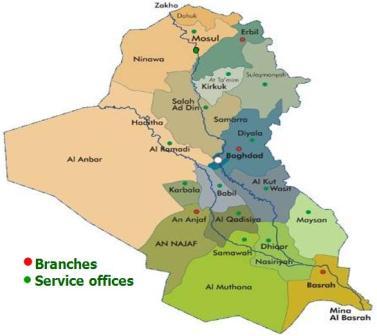 Agmest Trading Agencies provides servicing for all types of Medical equipment in hospitals & health care centers, providing on site installation, application training, services training, maintenance and after sales services through its branches & services outlets distributed throughout Iraq.
Services set up:
•18 Technical service centers and liaison offices in all provinces of Iraq.
• 49 Engineers & 25 trained technicians.
• Providing service for more than 14,650 devices and systems in more than 253 sites all over Iraq.
• Providing technical services and maintenance for more than 25 varied specialized systems and equipment in most of the Health Care, IT & Electromechanical fields.
• Services include customer training and development to the use of systems & equipment.